Minecraft! on Tuesday
$250.00
Units Sold: 15
Students are able to play Minecraft, practice typing, code, play math games, read online or research different subjects.
Class Full
Minecraft: Education Edition is a game-based learning platform with standards-aligned content across K12 subjects and special features designed for classroom use. Your student can play in a multiplayer world shared with other students in the same class.
We will be using either the Java version of MinecraftEdu or the Win 10/11 app Minecraft: Education Edition depending on the lesson plan or IT school resources.
Experience, for example:
• a world of timelines with areas representing the Greek gods, ancient China or Rome;
• being immersed in a representation of the human respiratory and circulatory systems;
• creating atoms to mix into chemical compounds that can then be used to create objects
The game encourages a host of positive and prosocial behaviors. We've watched kids gather with their friends time and time again and, in the course of playing together, dedicating time to planning what they will build, measuring out spatial relations and quantities of resources, dividing labor, and otherwise actively working together to build whatever the project of the day is. When the kids aren't actively playing Minecraft they're talking about it, sharing Minecraft articles with each other, and voraciously reading those articles to learn more about Minecraft.
Instructor: Clive S Woodhouse, PhD
Day of Week: Tuesdays
Time: 2:30 pm to 3:30 pm
Dates of classes: 10/3, 10/10, 10/17, 10/24, 10/31, 11/7, 11/14, 11/28, 12/5, 12/12 – 10 classes
Grade: 1-5
Location: Tech Lab (room 204)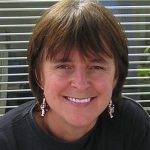 Originally from England, Elaine trained in Early Childhood Education, and Fine and Applied Art, before moving to the United States in 1982. Since then she has acquired over 20 years of teaching experience, including several years in the Head Start Program. The majority of her experience however has been providing after school art enrichment classes at Seattle Public Schools.
She has also been retained as an Artist in Residence,
Elaine's interest in folk art led to authoring a book on metal repujado, and several television appearances. She is responsible for developing and popularizing metal embossing techniques and products in the crafting industry.
Elaine has also received certification as a social worker, specializing in child care. Most recently she completed training as a sign language interpreter.
"Traditionally, folk art was created by people who did not even have a word for art in their culture. Art was simply what people did. It was a part of being human. My classes foster this philosophy in a contemporary setting. Folk art often has a practical purpose or meets a specific need. Many of my classes utilize found objects and recycling, reflecting our society's need to conserve and repurpose"