Wednesday Early Dismissal Period Workshops
$270.00
Units Sold: 8
Each 1-1/4 hour workshop has several free-choice activities to keep your student engaged.
16 Places Left
This workshop series will start right after early dismissal on Wednesday and finish around regular school dismissal time. Pick up your student at the same time as normal school days, or add another hour.
Each workshop has several free-choice activities to keep your student engaged.
Art Project
A different art project is featured at each workshop.
Free Art Zone
A variety of materials waiting to be creatively transformed.
Imaginative Play
Lots of opportunity for group play and role playing with a large assortment of building materials, construction toys, and action figures. Lots of Legos!
Games
Many to choose from! Including, Mancala, Magic the Gathering, Stratego, Risk, Blokus, Monopoly, Connect 4 etc.
Check our other class listing if you need the 1:15 to 3:30 option.

Instructors: Elaine D Woodhouse, Cert.Ed, CQSW, Clive S Woodhouse, PhD
Day of Week: Wednesday
Time: 1:15 pm to 2:30 pm
Dates of class: 10/4, 10/11, 10/18, 10/25, 11/1, 11/8, 11/15, 11/22 no school, 11/29, 11/6, 11/13 – 10  Classes
Location: Rooms 205, 208
Grades: K-5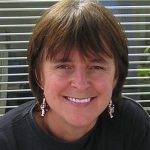 Originally from England, Elaine trained in Early Childhood Education, and Fine and Applied Art, before moving to the United States in 1982. Since then she has acquired over 20 years of teaching experience, including several years in the Head Start Program. The majority of her experience however has been providing after school art enrichment classes at Seattle Public Schools.
She has also been retained as an Artist in Residence,
Elaine's interest in folk art led to authoring a book on metal repujado, and several television appearances. She is responsible for developing and popularizing metal embossing techniques and products in the crafting industry.
Elaine has also received certification as a social worker, specializing in child care. Most recently she completed training as a sign language interpreter.
"Traditionally, folk art was created by people who did not even have a word for art in their culture. Art was simply what people did. It was a part of being human. My classes foster this philosophy in a contemporary setting. Folk art often has a practical purpose or meets a specific need. Many of my classes utilize found objects and recycling, reflecting our society's need to conserve and repurpose"